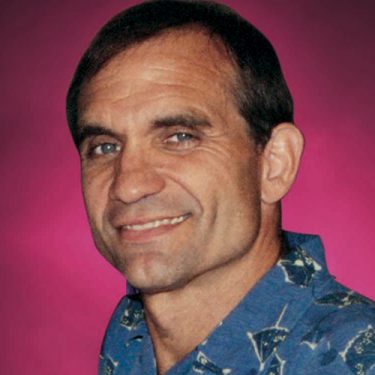 Lecturer James Clowes, '96, who helped revolutionize the University of Washington's history program, died of cancer March 1. He was 47.
As a teaching assistant at the UW in 1990s, Clowes helped shape the Comparative History of Ideas (CHID) Program. He integrated international education into a curriculum that encouraged students to engage the communities they visited.
Clowes, who came to the UW as a doctoral student in 1988, was named the program's associate director in 1994. He received his Ph.D. in 1996. In addition to serving as an administrator in the CHID program, he was a senior lecturer in the history department.
Students in the CHID program have helped the poor in South Africa, brought together Catholics and Protestants in Ireland, tried to bring peace to Israelis and Palestinians in the Middle East, and taught in the inner city. The Comparative History of Ideas Program was honored with a Brotman Award of Instructional Excellence, recognizing its innovative role on campus.
Since 1995, CHID has sponsored 55 programs at more than 20 sites around the world. "Jim changed my thought process," says Anthony Kelley, a former Husky football player who, with his wife, runs a non-profit organization helping children in South Africa. "I had a whole transformation. Because of this man, I realized I could be something outside of athletics."
A native of Glasgow, Mont., Clowes was diagnosed last August with inoperable neuro-endocrine cancer. He gave his last lecture on campus on Nov. 7. In it, he appealed to students to challenge themselves and professors to make sure students felt that their work was respected.
Last November, UW President Lee Huntsman honored Clowes by creating the James D. Clowes Award for the Advancement of Learning Communities, an annual award for UW faculty whose work connects students, transforms the traditional classroom, creates and encourages student-facilitated courses and implements community-based learning. This month his family will accept the 2004 UW Outstanding Public Service Award, given posthumously to the brilliant educator.