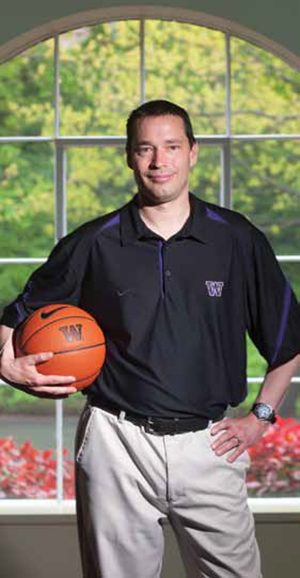 Kevin McGuff arrived in Seattle this past April with a monumental challenge awaiting him: restoring the Husky women's basketball team to the elite status it held in the late 1980s and early 1990s.
McGuff, who turned struggling Xavier University in Cincinnati into a perennial national contender, was hired April 4 to replace Tia Jackson, who resigned after going 45-75 in four seasons.
In nine seasons with Xavier, McGuff turned a losing program into one that enjoyed nine consecutive postseason berths, including six appearances in the NCAA Tournament. In the past six seasons under McGuff, Xavier averaged 25 wins. And the Musketeers went undefeated in the Atlantic 10 conference the past two seasons.
McGuff, the first male head coach in the 37-year history of UW women's basketball, will need to draw on every bit of that experience to bring the Huskies back to the status they once held during the days of coach Chris Gobrecht, who from 1984-95 led the Huskies to nine NCAA tournament berths and eight 20-win seasons.
But McGuff, 41, can barely contain himself about this opportunity. "I am really excited," he says. "It's a great place to build something very special. The potential for success in women's basketball at Washington is amazing."
McGuff arrived in Seattle with a reputation for recruiting nationally, and an aggressive, fast style of play on both ends of the court.
"It's going to be exciting to have Kevin as a leader in this community that for decades has passionately supported women's basketball," says Athletic Director Scott Woodward. "Our Huskies will love him."