Kyle MacLachlan, '82, feels at home in 'Twin Peaks'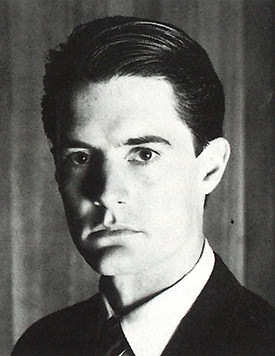 Will F.B.I. Agent Dale Cooper eventually find out who killed Laura Palmer? Or was it curtains for Cooper after a knock at his hotel room door turned out to be an assailant who delivered a bullet in the direction of his chest?
Fans of the off­beat ABC-TV series "Twin Peaks" have been pondering that question for months while waiting for the fall return of the series, which stars UW graduate Kyle MacLachlan in the role of an unorthodox F.B.I. agent sent to a small town to solve the murder of an ex-homecoming queen. Because much of the series is filmed in the King County communities of Snoqualmie and North Bend, "Twin Peaks" represents both a physical and professional homecoming for MacLachlan, a Yakima native who graduated cum laude with a bachelor of fine arts degree in 1982.
MacLachlan enrolled at the UW in liberal arts but felt the pull of professional theater when, after his freshman year, he played the lead role in a summer stock adaptation of Thomas Wolfe's "Look Homeward Angel." Convinced that he had found his calling, MacLachlan returned to campus and auditioned for the UW's rigorous Professional Actor's Training Program, where he spent the next three years working up to 14 hours per day, six days a week, learning the craft of acting.
MacLachlan was appearing in a production of "Tartuffe" at Seattle's Empty Space theater when he met a Hollywood casting agent. One audition and two screen tests later, MacLachlan was cast in the lead role in the $50-million, Dino de I.aurentiis science fiction epic "Dune," where he began his collaboration with director David Lynch.
In 1985 he appeared in Lynch's "Blue Velvet" and was tapped by the controversial director to be the star of "Twin Peaks." MacLachlan recently made his off-Broadway debut in "The Palace of Amateurs" and will portray the legendary keyboardist Ray Manzarek in an upcoming film biography of the 1960s rock group the Doors, a project of Oscar-winning writer/director Oliver Stone.