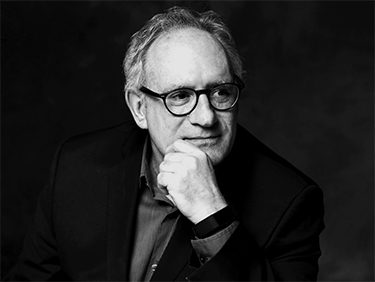 Fourth grade had just come to a close, and I was eagerly looking forward to an exciting summer of catching lizards, going to the local bowling alley, playing army with my friends and doing activities with my Cub Scout pack (of four). Then my parents sat my younger brother and me down to tell us that we were moving from our small town in New Mexico to Southern California.
I was devastated. Our backyard was eight miles of open fields. Our elementary school had swaths of huge sunflowers that offered the best places to play hide-and-seek. And my Cub Scout pack had just won a contest and received the grand prize of one dollar, which we spent on ice cream cones. How could we leave all of that behind?
Sad as I was to say goodbye, I have to admit that Southern California wasn't so bad after all. On the drive west, I counted palm trees. It didn't snow in Los Angeles. The beach was nearby. The change I was so afraid of? It never materialized.
Fast forward a few million years and change is still with us. I winced when I saw that Jensen's Smokehouse in Greenwood (my favorite place for smoked salmon, run by Mike Jensen, '82) closed after 34 years, but was delighted that there are now seven Dick's Drive-Ins (run by James Spady, '83) all over Western Washington. The U District doesn't resemble anything I remember when I moved here nearly 30 years ago. Our gorgeous campus has something new in every direction: Student housing, the Intellectual House, the Paul G. Allen School of Computer Science & Engineering, the renovated HUB and made-over Husky Stadium. And in September, this magazine will change as well.
After 20 years, the name Columns will be retired and the look will be completely refreshed, from changes to the physical magazine to how stories are presented. What won't change, however, is the quality of the stories we tell. Our values here at the UW Alumni Association, where the magazine is headquartered, wouldn't dare let us drop the ball: We are keepers of a legacy; we welcome everyone; we make it personal; we build connections; we encourage lifelong learning; we recognize our members. And then there is the alumni association's mission to support the UW and higher education in the state of Washington. This mission and these values inform every word, headline, photograph, illustration and design of every page of every issue we produce. They will be with us forever.
It has been a while since we had a formal refresh, so we brought in some new eyeballs to look at Columns, which in its current format started in 1989. It's hard to say goodbye to a longtime friend. But the future is exciting as we open the curtains to a new way of seeing things.