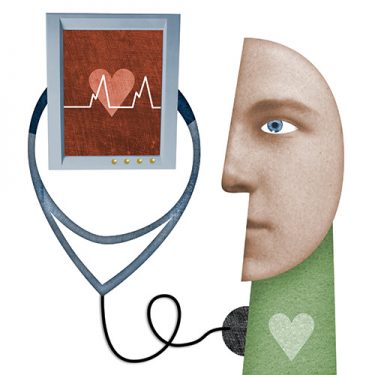 Hospitals that continue CPR longer have better survival rates for patients whose hearts have stopped beating, according to a study led by Zachary Goldberger, Acting Assistant Professor of Medicine in the Division of Cardiology at Harborview Medical Center.
The finding challenges the conventional wisdom that, if a pulse is not restored early, continuing resuscitation efforts are futile. The study also found that patients who recovered after longer CPR were no more likely to suffer brain damage than patients who were worked on for shorter periods.
Goldberger and his colleagues examined records from 64,339 patients with cardiac arrest at 435 hospitals. Fewer than half of the patients survived and 15.4 percent survived to discharge. Their main finding was that patients at hospitals that practiced longer attempts at resuscitation, on average, had a 12 percent higher survival rate, compared to patients at hospitals with shorter efforts.
"We can't establish a causal relationship between duration and improved outcomes. Hospitals that practice longer efforts may have better resuscitation care overall," says Goldberger. He was quick to point out that these results don't apply to bystander CPR or medic attempts to revive a patient outside the hospital.