Mary Curtis-Verna, 1921-2009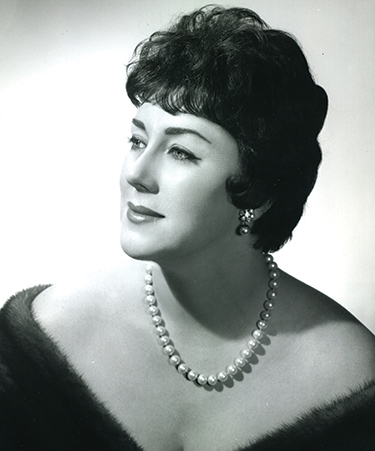 Mary Curtis-Verna, an international opera soprano who spent 20 years as Head of the Voice Department in the University of Washington School of Music, died Dec. 4. She was 88.
A native of Massachusetts, she studied at Hollins College in Virginia and The Julliard School before moving to Italy. There she studied with Ettore Verna, whom she later married.
After her debut at Teatro Lirico in Milano, she performed leading soprano roles in all of the world's leading opera houses. She performed all over Italy, as well as in Munich, Vienna, Rome and other European venues. She made her American debut in 1952 and sang in San Francisco, Philadelphia and in New York. She starred for the Metropolitan Opera for nearly 10 years.
Curtis-Verna performed a wide array of roles and was often thought to be deserving of more attention than she received during her career. When the old Met Theater closed down in New York and the opera relocated to Lincoln Center, she decided to move on and took the position of Head of the Voice Department at the UW School of Music in 1969.
At the UW, she taught and directed opera workshops at the Meany Studio Theater. She also founded the Friends of Opera in Seattle, which offered scholarships to UW students. She retired from the UW in 1991.
She is survived by her husband of more than 40 years, Dr. Giuseppe Basile, numerous nieces and nephews and hundreds of grateful students and friends.