Since 1994, alumni and friends in the Multicultural Alumni Partnership have worked together to promote diversity at the UW and address issues of equity and diversity on our campuses and in our community. They do this through mentoring, supporting lectures, networking in the community and providing scholarships. Each academic year, the partnership reaches out to historically underrepresented UW students with financial support. This year's promising scholars range from early undergraduates who are still zeroing in on a major to those pursuing graduate and professional degrees.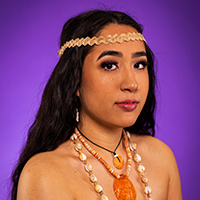 Gillian Duenas says "Håfa adai!" ("Hello" in Chamorro). A 2020 alum with a degree in speech and hearing sciences and a minor in diversity, Duenas returned to campus for the master of social work program. Being a first-generation college student and a Pacific Islander woman at the UW was challenging, but she found passion and strength with Pacific Islander and Indigenous communities at the UW—as well as her volunteer work with the Pipeline Project and the UWMC Fetal Alcohol Syndrome Clinic.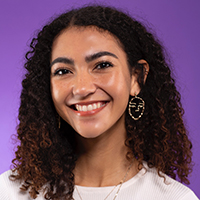 Julia Jannon-Shields has pursued degrees in community, environment and planning and communication. She wants to address environmental injustice and work toward a sustainable and equitable future. At the UW she has immersed herself in the community through the Associated Students of the University of Washington, the Office of Minority Affairs & Diversity and various other organizations while maintaining a strong academic standing.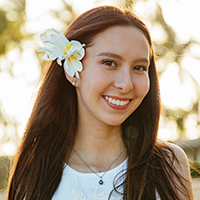 Claire McCreery is a sophomore from Hawaii planning to major in political science and then pursue a law degree. As a student of Asian American, Native American and European origins, she has been contributing to diverse communities through organizations like the Hawaii Club and First Nations. Challenging herself with rigorous classes in political science, law and social problems, she is building a solid background in social justice issues.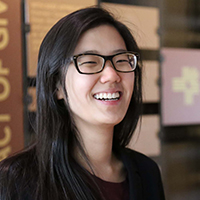 Christine Sohn is a graduate student at the School of Social Work. A job as a residential youth counselor at a treatment center and a desire to break down barriers to mental health access led Christine to the UW's social work program. She also interns at the Asian Counseling and Referral Service as a children's youth mental health counselor and as a volunteer coordinator with Jumpstart at the UW.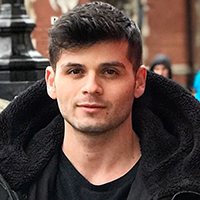 Jonathan Trejo, a first-generation college student, is in his third year at the School of Medicine. He studied biology at UC Berkeley and while in the San Francisco Bay Area, served his LGBTQ and Latinx communities with free HIV testing and counseling services. He has continued his HIV testing work with the LGBTQ community at Peer Seattle. Trejo wants to serve the communities he comes from and help improve equity in the medical field.
Owen G. Lee Scholarship
Michelle Um is a third-year student majoring in psychology and education. She plans on graduate school and then a career as a high school counselor. She served on the leadership team for campus-based Psychology Connected and as a mentor for the Dream Project. As a First-year Interest Group leader, she helped students navigate the transition from high school to college.
Alfredo Arreguin Scholarship
Erica Matthews started out teaching math to middle schoolers, but soon realized she loved being a performer. She began acting on independent film projects in the Southeast. She is now in the UW's Professional Actor Training Program and has most recently appeared in the UW's production of "The Women of Lockerbie" and Wooden O's production of "Romeo and Juliet."
Thaddeus and Lois Spratlen Scholarship
Carolina Rodriguez is a first-generation college student and a junior studying medical anthropology and global health. She grew up in a low-income community in Wapato, Washington, and her high school didn't have many resources. When she was accepted into the UW, paying for college was one of many osbtacles her family would work to overcome. She plans to go to medical school and become a neurosurgeon.
Roger Shimomura Scholarship
Alice Liu is pursuing a doctor of musical arts with a focus on piano performance. Before moving to Seattle, she completed a music residency at the Banff Centre for Arts and Creativity and a master's degree at McGill University. As a pianist, she recently won a UW concerto competition. Her academic interests cross the boundary between the arts and sciences,  and her interdisciplinary research focuses on musical neuroeducation. She strives to bridge the gap between researcher, educator and performer.