Pac-12 Networks to put more Husky sports on the dial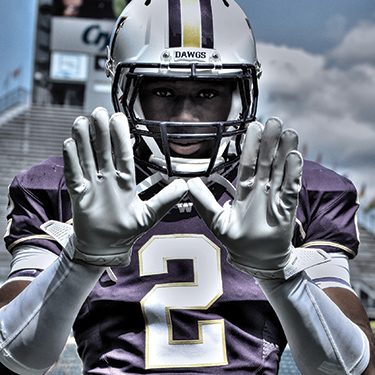 Beginning this fall, Husky fans will be able to catch every UW football and men's basketball game on TV, thanks to the Pac-12 Networks, an innovative partnership with FOX and ESPN.
But football and basketball are only a fraction of the new content that will be available to fans throughout the state of Washington. Approximately 850 Olympic sports events are scheduled to be broadcast during the 2012-13 athletic season, meaning Husky fans will be able to see volleyball, softball, soccer, gymnastics, crew, you name it.
"Husky fans will be able to get much more content than they do now," said O.D. Vincent III, '91, senior associate athletic director. "We are going to have exposure for sports that have never had it before. This is great for our fans, our coaches and for recruiting."
The brainchild of Pac-12 Commissioner Larry Scott, the Pac-12 Networks is made up of six regional networks. The Pac-12 Washington network, for instance, will offer extensive coverage of the Huskies and WSU.
But the Pac-12 Networks is not just about promoting the conference's athletic programs. Academic programming for every school will be broadcast on a regular basis as well. "This is a way for the schools in the Pac-12 to get the kind of national exposure they deserve," Vincent says.
Scott came up with the plan for the Pac-12 Networks as a way to garner more attention for a conference he—and many others—long felt was undervalued on a national scale.