Paige Mackenzie, '06, heads to Japan to cover Olympics for Golf Channel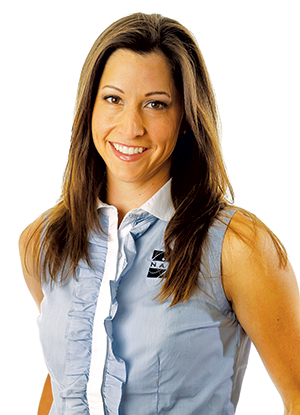 For Golf Channel analyst Paige Mackenzie, '06, the only thing more thrilling than scoring a hole-in-one is calling the golf play-by-play at this summer's delayed Olympic Games in Tokyo.
"I was excited to get the nod," says the Yakima native, who used to host Golf Channel's "Morning Drive," a show that featured playing tips from the pros. "I've loved watching the Olympics since I was a child. For me, nothing is more exciting than watching the best golfers in the world competing in their prime, and knowing how much work they put into getting there. The Games mean so much more than just sporting competitions."
Mackenzie is no stranger to covering excitement on the golf course. She recalls covering the Huskies' stunning victory at the NCAA golf championship in 2016. "That was UW's first national championship," she says. "They were underdogs and won it all. It was great being a former Husky and interviewing the players on the postgame show."
Mackenzie competed on the LPGA tour until back surgery on a herniated disc in 2013. Several years before, she had done a brief stint with the Golf Channel, and after her surgery, she was hired to cover the 2013 U.S. Women's Open.