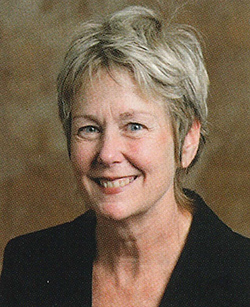 Pamela Waechter, '85, a dedicated volunteer within and outside of the Jewish community, died in a shooting at the Jewish Federation of Greater Seattle on July 28. She was 58.
In addition to Waechter, five others in the federation's Bell- town offices were wounded. On Aug. 2, King County prosecutors charged 30-year-old Naveed Haq with aggravated first-degree murder and five counts of first-degree attempted murder. According to police reports, Haq told authorities at the time of the shootings chat he was angry at Israel. Police say Haq has battled mental illness for the past 10 years.
Raised a Lutheran in Minneapolis, Waechter converted to Judaism after marrying her husband, Bill Waechter. The couple moved to Seattle in 1979, and Waechter earned a degree in nutrition from the UW in 1985.
Rabbi James Mirel described Waechter as the kind of person "you could count on to see the brighter side of things." He went on to call her "the most positive, optimistic person you ever met."
She was most remembered for her dedication to community service and volunteerism. Having risen from secretary to president at the Temple B'nai Torah, where she was a member since moving to Seattle, Waechter spent most of her adult life wanting to help others and managed to turn that desire into a career.
Waechter spent four years as an emergency caseworker at Jewish Family Service, managed a food bank and worked for the federation for eight years.
She also spent nine years volunteering for the Fred Hutchinson Cancer Research Center, earned the 1993 Jesse Danz Outstanding Volunteer Award from Jewish Family Service, and was a National Board Member of the Union of American Hebrew Congregations for eight years. At the time of her death she was the federation's annual campaign director.
Waechter is survived by her brother, her ex-husband, and their two adult children.