President's Letter: December 2018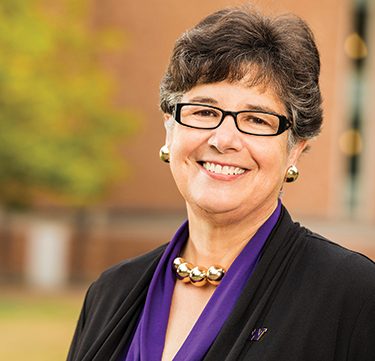 The University of Washington is charged with a special duty to serve the public. Whether you are here in Washington or elsewhere, your support for our public mission—one that we share with all public colleges and universities—is vital to furthering prosperity and equity for everyone.
We know that higher education is by far the most effective tool we have for creating opportunity and fostering prosperous communities. Our public universities provide incredible return on investment because an educated populace is also healthier, more civically engaged and more likely to contribute to their communities in ways that benefit everyone. Education also gets handed down from one generation to the next, so we are proud that more than a third of UW undergraduates are the first in their families to seek a four-year degree. This makes it more likely that their children—and their children's children—will continue this virtuous cycle.
Right now, the UW is achieving something extraordinary. Students of modest means have access to excellence here: in the classroom and the lab, in discovering and exploring their passions, and in the opportunities available to them after graduation. But after several decades of public disinvestment, the UW's ability to provide students with that combination of access and excellence—to change the course of their lives—is at risk. Greater public support is critical if we are to continue offering the kind of support and financial aid that enable 60 percent of our undergraduates to finish school with no known student debt. And more public support is needed if we are to continue producing the cutting-edge research and innovation that advances all of humanity and continue providing world-class health care to our community.
For these reasons and more, we must turn the tide. I will do my part to encourage Washington's lawmakers to commit to reinvestment in the coming legislative session, and I hope that other states follow suit for the good of the nation.
As our community of alumni, supporters and friends, you are crucial to ensuring that public education in Washington and beyond is preserved as one of our most precious resources. Thank you for all that you do for the UW and for your community, no matter where you are.
I hope that you will share this need for reinvestment in public higher education with your friends, neighbors and colleagues. Together we can make a difference for the University of Washington—and the people we serve in our state and all over the world.
Sincerely,