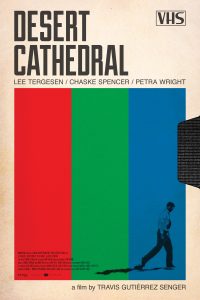 Powered by a double degree in creative writing and drama from the UW, Travis Gutierrez Senger scored a breakthrough with his 2016 film, "Desert Cathedral," which screened at festivals in Paris, New York and Seattle.
The movie is about a down-at-the-heels real estate developer who disappears, leaving behind a series of videotapes about his last days. (Watch it on iTunes, Amazon or DirecTV.) Senger, '04, '05, explains: "Studying under the legendary Herbert Blau [the late Byron W. and Alice L. Lockwood Professor in the Humanities] had a big impact on me. I learned how to find my own perspective."
No wonder; Blau had worked with playwrights like Samuel Beckett and Harold Pinter and had directed such actors as Julie Taymor and Bill Irwin. Senger now is at work on a project called "Freewolves," a trippy comedy-drama about two brothers who go to a state-funded rehabilitation facility in New York City, where they meet an eccentric group of outcasts.