Researchers calculate athletes' risk of cardiac arrest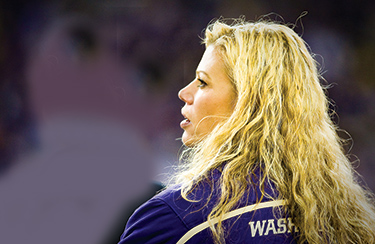 Sudden cardiac death affects about 1 in 43,000 NCAA athletes, according to a new UW study in Circulation: Journal of the American Heart Association. The death rate—higher than many estimates for young athletes—could influence health-screening guidelines for youths in organized sports.
According to UW researchers Kimberly Harmon (right) and Jonathan Drezner, 273 NCAA athletes died between 2004 and 2008, 80 due to medical causes. Fifty-six percent were cardiovascular-related sudden deaths. Basketball had the highest rate of sudden cardiac arrest followed by swimming, lacrosse, football and cross-country track.