Researchers try to get to the bottom of IBS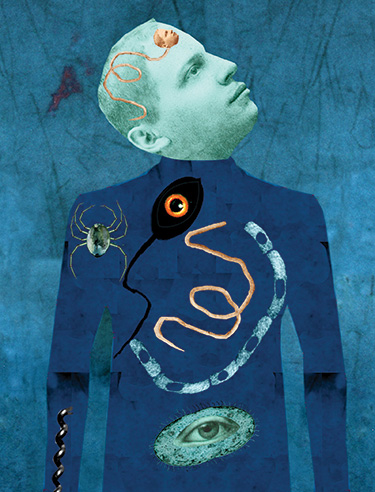 For over 20 years Drs. Margaret Heitkemper and Monica Jarrett have collaborated on research relating to gastrointestinal distress, particularly Irritable Bowel Syndrome (IBS). IBS is characterized by episodic abdominal pain and alterations in bowel pattern that affect 10-15% of adults—more often women—in industrialized nations.
The cause and treatment of IBS are complex problems that Heitkemper and Jarrett systematically address in their research at the UW School of Nursing. Together with their team including Drs. Kevin Cain and Robert Burr, and others they have succeeded in identifying factors that trigger symptoms such as sleep quality, inflammation and stress, and developing treatment approaches.
In a recent NIH-funded clinical trial they tested the efficacy of a nurse-administered symptom management program to treat IBS without the use of medications. The 8-week treatment program showed positive outcomes when measured up to 12 months post intervention. Current research focuses on how the nervous system may interact with environmental and genetic factors as women experience the symptoms of IBS. Women with a medical diagnosis of IBS can participate in this research project that continues through December 2013.
For more information about IBS research see www.uwibs.org.