Robert Stevick, 1928-2018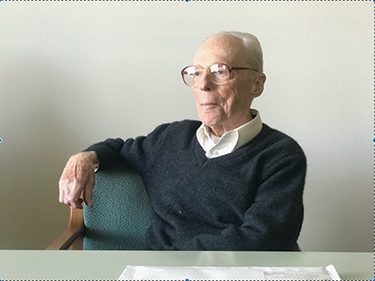 Robert Stevick grew up in the Midwest during the Great Depression, learning that hard work and humility would become cornerstones of his life. He learned to fly at the age of 16 and dreamed of becoming a musician, entering junior college two years later with a secondhand trombone. Then he took a Shakespeare class at the University of Tulsa—and his life changed.
He later joined the UW English Department faculty and went on to teach Old and Middle English here for more than 35 years. His research into early Irish and English manuscripts advanced the understanding of arts and literature more than a millennium old.
He was so enthusiastic about his work that he continued to publish papers and present his latest research at Medieval conferences until shortly before his death on Sept. 27 at the age of 90.