Roberto Maestas, 1938-2010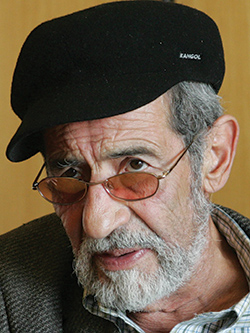 Roberto F. Maestas, '66, '71, founder and longtime executive director of El Centro de la Raza, died Sept. 22 of lung cancer. He was 72.
Maestas spent the past 40 years as a tireless community activist who fought for social justice. He joined a group of other community leaders who made an indelible imprint on Seattle when it came to social justice. The leaders—Maestas; Larry Gossett, '71; late Indian leader Bernie Whitebear; and Bob Santos, a leader in the Asian-American community—were known as the Four Amigos.
In 1972, Maestas helped orchestrate the peaceful occupation of the abandoned Beacon Hill Elementary School and later occupied the Seattle City Council chambers, demanding the creation of a "center for the people." Thus, El Centro de la Raza was born.
Maestas was born July 9, 1938, on a subsistence plot in San Augustine del Valle de Nuestra Senora de Lourdes, near Las Vegas, N.M. When he was six months old, his mother died of tuberculosis. He was raised by maternal grandparents, along with 16 other children.
Maestas came to Seattle in the early 1950s and dropped out of Cleveland High School in order to work. But he attended the UW and earned his bachelor's degree in 1966 and his master's degree in 1971.
In lieu of flowers, Roberto's family asks that contributions be made in his name to El Centro de la Raza.