Sally Skinner Behnke, 1923-2013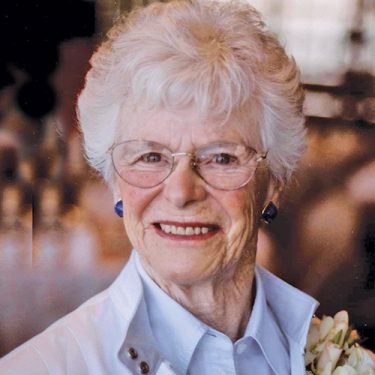 The philosopher William James could have been talking about Sally Skinner Behnke when he said, "Act as if what you do makes a difference. It does."
Behnke, who died Dec. 12 at age 90, made a huge difference in the Seattle community—and to the UW. As the scion of two prominent Seattle families, she and her husband, Robert Behnke, '42, who died in 1999, supported a wide range of organizations for the public good—including the Henry Art Gallery, UW Medicine, the UW Alumni Association, Husky Athletics, the President's Fund and Student Life.
"She embodied the values and commitment the UW has to transforming lives," says Paul Rucker, '95, '02, associate vice president for alumni and constituent relations. Behnke, '37, '40, was a trailblazer, taking leadership positions at a time when it was not common for women to do so.
In her honor, Behnke's sons created the Bob and Sally Behnke Endowed Chair for the Health of the Student Athlete in UW Medicine, reflecting her concern for students participating in Husky sports.