Temple Mathews, '76, writes his way to the big screen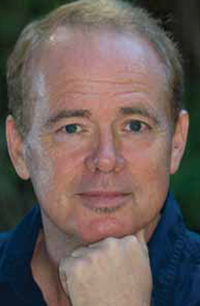 Temple Mathews, '76, describes himself as someone who never shies away from a challenge. He credits this attitude for getting him to Hollywood.
As a screenwriter for Disney, the Southern California-based Mathews authored a number of recognizable titles, including the 2002 animated film Return to Never Land.
"I managed to be one of the fortunate ones," Mathews says. "Writing has provided me with a living over the years."
Mathews has written a number of books as well. During the 2007-08 Writers Guild of America Strike, he wrote The New Kid, which later became a trilogy. He hopes to see it become a film.
In the future, Mathews would like to direct small or independent films. One of his movies on YouTube, Driving while Italian, has gone viral and has been viewed more than 750,000 times.
"You can think all you want," says Mathews, who has a bachelor's degree in communications from the UW. "But half of the creative process occurs simply by putting your hands on the keyboard and typing."