Sweet memories of McMahon Hall's 'Swedish House'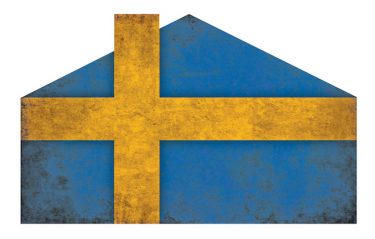 Ballard isn't Seattle's only Scandinavian headquarters. Fifty years ago, McMahon Hall was home to Swedish House, which then was part of the UW Department of Scandinavian Studies.
Established in 1909 by the Legislature, the department offers courses in the languages, literatures, histories, politics and folklores of Denmark, Iceland, Finland, Norway and Sweden. Swedish House made it possible for students to live together as they delved into the program.
"We would meet in the dining hall to speak Swedish during meals," recalls Kathy Burns Rosen, '69, a Minnesota native who came to the UW for two years after spending her junior year at the University of Stockholm. "There were so many activities, and they were a great way to reinforce Scandinavia. We became very close."
So close, in fact, that last year, a group of nine UW grads and three spouses, including a UW emeritus professor, met in Iceland to visit Laufey Steingrimsdottir and her husband, Dan Teague, who now call Reykjavik home but were part of Swedish House back in the day. "Many of us hadn't been together for 45 years," says Rosen, who lives in Florida. "It was a real adventure, we laughed until it hurt and strengthened bonds that will last forever. It was a trip of a lifetime, all thanks to the UW!"