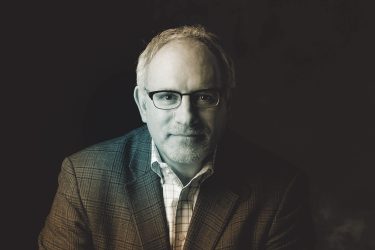 When I was in fourth grade, we were given an assignment to write an essay that had something to do with health care. I wrote a piece saying if I were having vision problems, I would need to see the optimist.
Later that year, after coming home from school, I nearly bashed in our screen door as I raced indoors to tell my parents that we were rich because there was gold in our driveway. Turned out to be iron pyrite.
I guess what I am getting at is that there really is something to the power of positive thinking (even when I didn't know I was doing that; see first paragraph). For me, positive thinking happens more in June than just about any other time of year. That's because we get to honor our new graduates and recognize those people who make the UW what it is today: a shining star of a public university that serves our citizens in so many ways it's hard to count.
First off, we honor our Alumnus Summa Laude Dignatus, Bill Gates Sr., '49, '50. This prestigious award has gone to some heavy hitters who have made a profound difference to our world. But this one is more personal. Gates has a six-decade-long relationship with his alma mater in addition to being one of the most renowned public-service volunteers this community has ever seen. Not only does his name adorn the building that houses the UW School of Law, but Gates, who co-chairs the Bill & Melinda Gates Foundation, has fought for social justice his entire life.
Then there are our best teachers and mentors. These recipients of Distinguished Teaching Awards, Marsha Landolt Graduate Mentor Award and S. Sterling Munro Public Service Teaching Award spend their days not only passing along knowledge to young minds but inspiring students from all walks of life.
And, of course, we pay tribute to the 12,000 new graduates who will fill CenturyLink Field (for one last time for us Huskies) to receive their diplomas. After they move the tassel on their mortarboard cap and receive raucous, well-deserved cheers from loved ones, they will head out to become the newest wave of leaders, visionaries, teachers, doctors, artists, lawyers, dentists, engineers, geographers—and optimists.
---