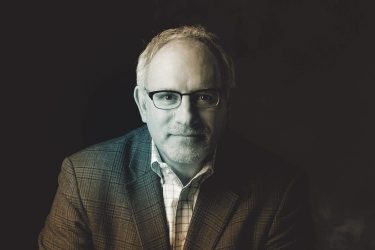 This is not a fuddy-duddy column about how great the old days were in the U District. (By old days, I mean 1991, when I arrived here. Please forgive me if you have been here longer.) It's just that with every passing week, the area becomes a bit more unrecognizable, to me, anyway, what with the construction cranes, the 18-wheelers hauling dirt away and streets blocked due to old things coming down and new things going up.
Don't get me wrong. I am not lamenting most of the changes, although the pounding across the street from our offices at the site of the new Sound Transit light rail station sometimes gets old. Think about it for a second: light rail, which has been talked about forever, is actually coming. Which means that we will be able to catch a train for Husky Stadium or Capitol Hill or downtown or the airport and not have to worry about finding a rare or overpriced parking space. With Sound Transit and new housing and retail going up all over, the UW's neighborhood is growing up and becoming more sophisticated.
But these changes also come with a cost.
Like the closure of Cinema Books, a jam-packed book shop that occupied a glorious hole in the wall adjacent to the Seven Gables movie theater. When we profiled shop owner Stephanie Ogle, '71, '81, in our December 2014 issue, I didn't realize that her shop's days were numbered. The seemingly never-ending construction across the street from her store did her in. That was a one-of-a-kind place. And Stephanie—who earned a Ph.D. in history from the UW and occasionally taught cinema history here—is a gem.
It's no secret that the U District needed some sprucing up; the new buildings, new residence halls (Have you checked them out? Amazing.) and the arrival of light rail are a big help. And the area hasn't lost its soul—thanks in large part to the UW and its alumni.
While we have lost places like Cinema Books, Tower Records and City Greens (the little market at the corner of N.E. 45th Street and 12th Avenue N.E., where you could get your hands on hard-to-find Cox Orange Pippin apples, my favorites), we still revel in the incredible success of the Saturday University District Famers Market. The brainchild of Chris Curtis, '73, the market—first planned for the parking lot adjacent to Radio Shack—has grown into one of the nation's largest, most recognized and locally cherished markets. And not just for the delicious offerings; but for the community spirit it nurtures, too. University Book Store, under the leadership of Louise Little, '81, a fixture at the store and in the community, is our literary soul and a gathering place for everyone. Speaking of gathering places, is there anything as iconic as Husky Stadium, where we are drawn on Saturdays in the fall for great football and great times with friends?
As you will read in this issue, innovation is the new buzzword on campus (and at colleges and universities all over). Innovation is coming to life in the U District. The new amenities will make life better for all of us who live, work or shop here. But let's not forget what we are losing in the process, too.
---