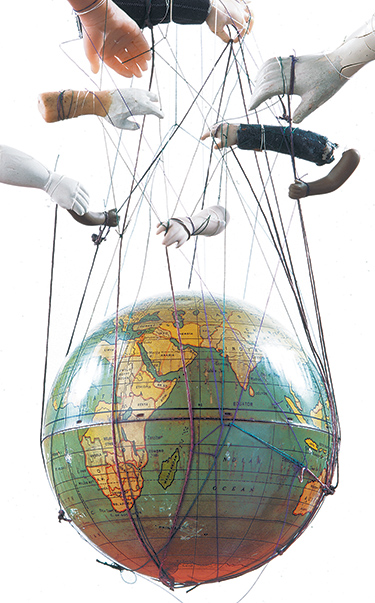 With environmental expertise that comprises more than 400 faculty members on three campuses, extending across 18 fields of study-from the geosciences to natural resources, and from climate dynamics to environmental policy — the UW is launching a new college.
The goal of the College of the Environment is to position the UW to be the world's leader in environmental research and education, and to better address complex regional, national and international environmental challenges, says Provost Phyllis Wise. It could also become one of the largest groups of environmental scientists and scholars in the country, with three times the faculty and four times the external funding of existing colleges such as Duke's Nicholas School of Environmental and Earth Sciences and the University of Michigan's School of Natural Resources and Environment.
Wise says creating the college will provide a first option for students seeking degrees and research opportunities concerning the environment. It will also serve as a focal point for businesses, state agencies, nongovernmental organizations and others in search of environmental information and problem solving from the UW.
The proposed College of the Environment will be a hybrid of a traditional college, with academic and research programs, and an innovative institute able to forge partnerships and bring expertise from on and off campus to tackle pressing environmental problems.
The ultimate composition of the new college has yet to be determined, but existing units that may move into the new college include the School of Aquatic and Fishery Sciences, the Department of Atmospheric Sciences, the Department of Earth and Space Science, the College of Forest Resources, the School of Marine Affairs, the School of Oceanography, the Program on the Environment, the Program on Climate Change, the Washington Sea Grant, the Water Center, Friday Harbor Laboratories and the Joint Institute for the Study of the Atmosphere and Oceans.
One new academic unit-currently called Environment, Society and Culture-is proposed. The unit would draw on faculty from the social sciences whose work concerns the environment.
The UW is also proposing the creation of a central institute within the college where University researchers can build on the strengths of the core units and collaborate with off-campus experts to promote fundamental advances and formulate real-world solutions to pressing regional, national and international problems, Wise says.
Funding for the College of the Environment will come from federal, state and private sources. Additional resources will be used to increase the number of employees within the college by 20 full-time faculty and 10 full-time staff during the first five years, to keep pace with the expected growth of the college.
The UW will launch the institute this fall using a gift of $1 million from an anonymous donor.