UW researchers keep tabs on soldiers battling substance abuse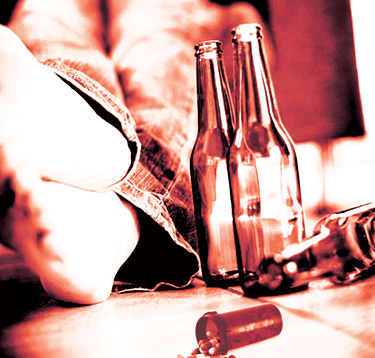 Young military men and women who experience multiple deployments, dislocation from family and friends, and combat trauma are at increased risk to abuse alcohol, drugs and prescription medicines. Additionally, soldiers are often reluctant to seek help for these problems because it may jeopardize promotions, security clearances and future employment.
Working with these battle-scarred soldiers is a priority at Washington state's Joint Base Lewis-McChord. But military personnel needed a creative and confidential way to reach soldiers who were experiencing problems but had not sought treatment.
The University of Washington School of Social Work's Innovative Programs Research Group (IPRG) met with treatment professionals at the base to explain the group's unique "check-up" model. Soon afterward, the U.S. Department of Defense awarded a five-year grant to IPRG co-director Denise Walker to develop and test an intervention for this at-risk population.
The check-up model is an empathic and nonjudgmental intervention designed to reach people who may not identify themselves as needing treatment, but realize that their lives are seriously off track because of problems with drugs or alcohol. In confidential telephone counseling sessions, IPRG counselors guide individuals through a conversation that explores the pros and cons of certain behaviors without assigning negative labels.
Walker spent the first year of the project developing a strong relationship with the command structure. This close collaboration with military leadership—a first for a University of Washington research group—promotes a deep understanding of the culture, and ensures the intervention is targeted and that genuine concern for these young warriors translates into measurable and meaningful results.