UW student Hilary Lindh medals in Olympic skiing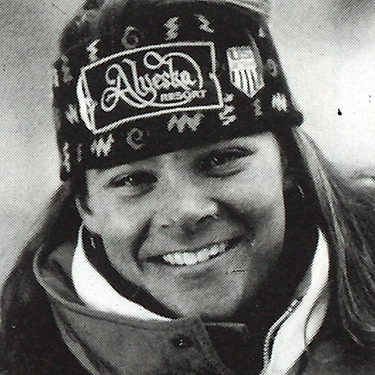 The first American woman to win a medal in the Olympics downhill since 1976 is UW student Hilary Lindh, who took the silver medal Feb. 15 during the 1992 Olympics in Meribel, France. The 22-year-old was an underdog in the competition, since she had never finished in the top 10 in a World Cup competition race before.
A native of Juneau, Alaska, Lindh showed promise as a young skier and was women's World Junior Champion in the downhill for 1986. However, a traumatic 1987 ski injury left coaches and friends thinking that she would never compete again. Lindh did come back in time for the 1988 Olympics in Calgary, but placed poorly.
That all changed in Meribel, where the plucky Lindh made a silver medal run down the tricky Roe de Fer piste. The difficulty of the run weeded out many of the pre-race favorites, but it was just the type of course to match Lindh's style. She finished only six-hundredths of a second behind the gold-medal win­ner, Canada's Kerrin Lee-Gartner.
"It has been pretty tough since 1986," she told the press after the race. "I was looking for a breakthrough. Now there is definitely a great relief and no matter what happens, after this I have always got this medal so I am pretty happy."
A freshman, Lindh has been enrolled at the UW for three years, as skiing competition has forced her to only take spring quarter courses. She has a scholarship from the U.S. Ski Team Foundation that covers part of her tuition and will continue five years after she stops racing. Taking core courses in the arts and sciences, Lindh likes the variety and diversity of the UW. "There are so many people," she says, that winning a medal is "not a big deal."