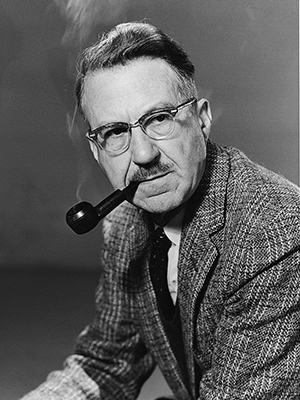 Verne Frederick Ray, '31, '33, a UW anthropology professor who helped dozens of Northwest tribes win tribal land-claim settlements, died Sept. 28. He was 98.
One of the first anthropologists at the UW, Ray served as head of the Department of Anthropology and as associate dean of the Graduate School from 1948 to 1954. He was director of the U.S. Interior Dept.'s Emergency Conservation Program on the Colville and the Spokane Indian reservations during the 1930s.
Ray helped pioneer ethnohistory, merging anthropology with history and historical documentation. When Congress passed the Indian Claims Commission Act in 1946, Ray's professional papers and books in the 1930s and 1940s became models of research for the numerous Indian land claims.
Originally interested in law before deciding on anthropology, Ray became immersed in years of legal proceedings following his retirement in 1966, serving as an expert witness and consultant for 53 Indian land-claim cases. Because of his long anthropological interest going back to the 1930s, Ray was hugely influential in those cases.
Through the early 1970s, he represented 44 tribes in 53 cases before the Claims Commission and other courts. By establishing the history and land of the tribes, Ray won them millions of dollars for the government's wrongful taking of their lands. The Cowlitz tribe, which gained federal recognition with Ray's help, voted Ray an honorary member in 2000.
Tribal members who did not personally know Ray remember his valuable works such as Lower Chinook Ethnographic Notes (1938) and Handbook of Cowlitz Indians (1974). "He recorded a lot of important information that the Cowlitz and the Chinook will be grateful to have recorded," Chinook Tribal Chairman Gary Johnson said.
Born in Illinois and raised in Washington, Ray earned his B.A. and M.A. in anthropology from the UW and his Ph.D. from Yale in 1937. His anthropological interests covered the Middle East and the Valley of Mexico in addition to the Indian tribes of the Pacific Northwest. Ray remained an active researcher until just a few years ago.
He is survived by his wife of 48 years, Dorothy Jean, his stepson, Eric S. Thompson, three grandsons, and two great grandsons.