Virginia B. Smith, 1923-2010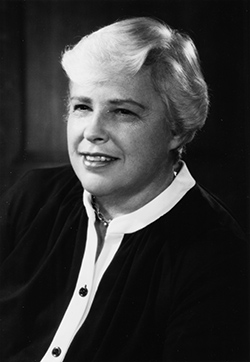 Virginia B. Smith, '44, '46, '50, who helped shape American higher education, died Aug. 27 in Alamo, Calif. She was 87.
President of Vassar College from 1977 to 1986, and the first female assistant vice president for the University of California system in the '60s, Smith pushed to increase public support for higher education.
Smith also served as associate director of the Carnegie Commission on Higher Education and was appointed by President Nixon as the founding director of the Fund for Improvement of Postsecondary Education. In 1975, she was named one of the 44 most important leaders in higher education by Change magazine, which covers higher education.
She was born June 24, 1923, in Seattle. One of six children of a tool-and-die operator, she earned bachelor's, master's and law degrees from the UW.