Walt Parietti, known for 'Puck Talk' column, dies at 89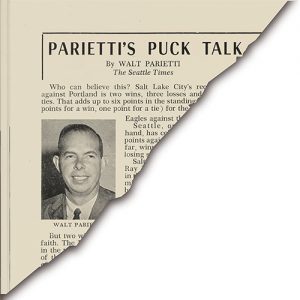 It wasn't covering Rose Bowls or soccer or car racing that earned Walt Parietti his claim to fame. It was writing about pucks.
Parietti, '40, a former UW baseball player and Seattle Times sportswriter, covered the Seattle Totems of the Western Hockey League for several years and also wrote the popular Parietti's "Puck Talk" column for the Totems game programs.
Parietti died on Dec. 17 at the age of 89.