Women's golf team takes a global approach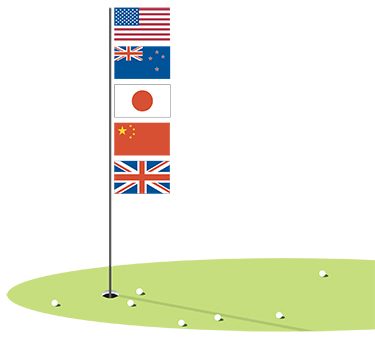 The Husky women's golf team isn't just great—it competed in the 2019 NCAA national championship tournament and won it all in 2016—it's quite international: Six of the eight players are from three continents outside the United States.
Seniors Julianne Alvarez and Wenyung Keh are from New Zealand, while junior Karen Miyamoto and sophomore Rino Sasaki are from Japan. Sophomore Wenyan Ma hails from China, and freshman Martha Lewis is from England. The reason? In many countries, you can't play in college.
"There are not a lot of options," Coach Mary Lou Mulflur explains. "So when you tell recruits that they can come here and get a degree and play very competitive golf, they're like, 'What? Really?'"