Decorated UW alum James Anderson honored for advancing chemistry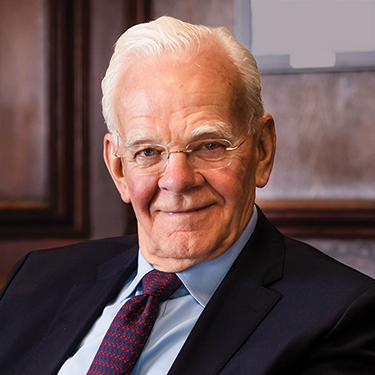 The honors keep coming for renowned climate expert James G. Anderson, '66. This fall, Anderson, who is the Philip S. Weld Professor in Chemistry at Harvard University, will receive the 2021 Dreyfus Prize in the Chemical Sciences. Two years ago, the UW presented Anderson with its highest honor for an alumnus, the 2019 Alumnus Summa Laude Dignatus award.
The New York City-based Camille & Henry Dreyfus Foundation is honoring Anderson for his pioneering measurements of the free radicals that drive the chemistry of the atmosphere. His work established the foundation for worldwide agreements to protect the stratospheric ozone layer. Anderson's high-altitude measurements of the reaction kinetics of chlorine radicals derived from chlorofluorocarbons directly shaped the Montreal Protocol, a milestone global agreement to protect the stratospheric ozone layer. Anderson made the revolutionary link between the decrease of stratospheric ozone and global climate change.
"Jim's contributions to our understanding of environmental chemistry are extraordinary," says foundation president H. Scott Walter.