"Any time you raise the height limitation, you're going to put pressure on the properties to be developed to that height because there's an economic incentive to do it," says Chris Peterson, '85, '98, owner of Café Allegro and a member of the U District Small Business Association. "I don't think one extra floor will make that big of a difference … but there's no guarantee that doesn't change in the future.
"We've already given up more development capacity than any other neighborhood. Why can't we just preserve one small section that people have a deep affection for?"
Peterson and other U District supporters want the Ave preserved as a historic district, citing the fact that 80% of the buildings between N.E. 41st and N.E. 50th streets were built before 1930 or are otherwise significant. In Seattle, each historic district is regulated by a citizen board. Even minor changes like exterior paint color might require formal approval.
A 2017 study by Steinbrueck Urban Strategies surveyed 123 small businesses on the Ave and surrounding areas. A large majority of businesses in the study are managed by their owners, and over half employ just one to five people. Sixty-five percent are women- or minority-owned, and 70% employ minorities, immigrants or both. Only 10% own their space, and nearly 15% are on month-to-month leases, making them more vulnerable to displacement.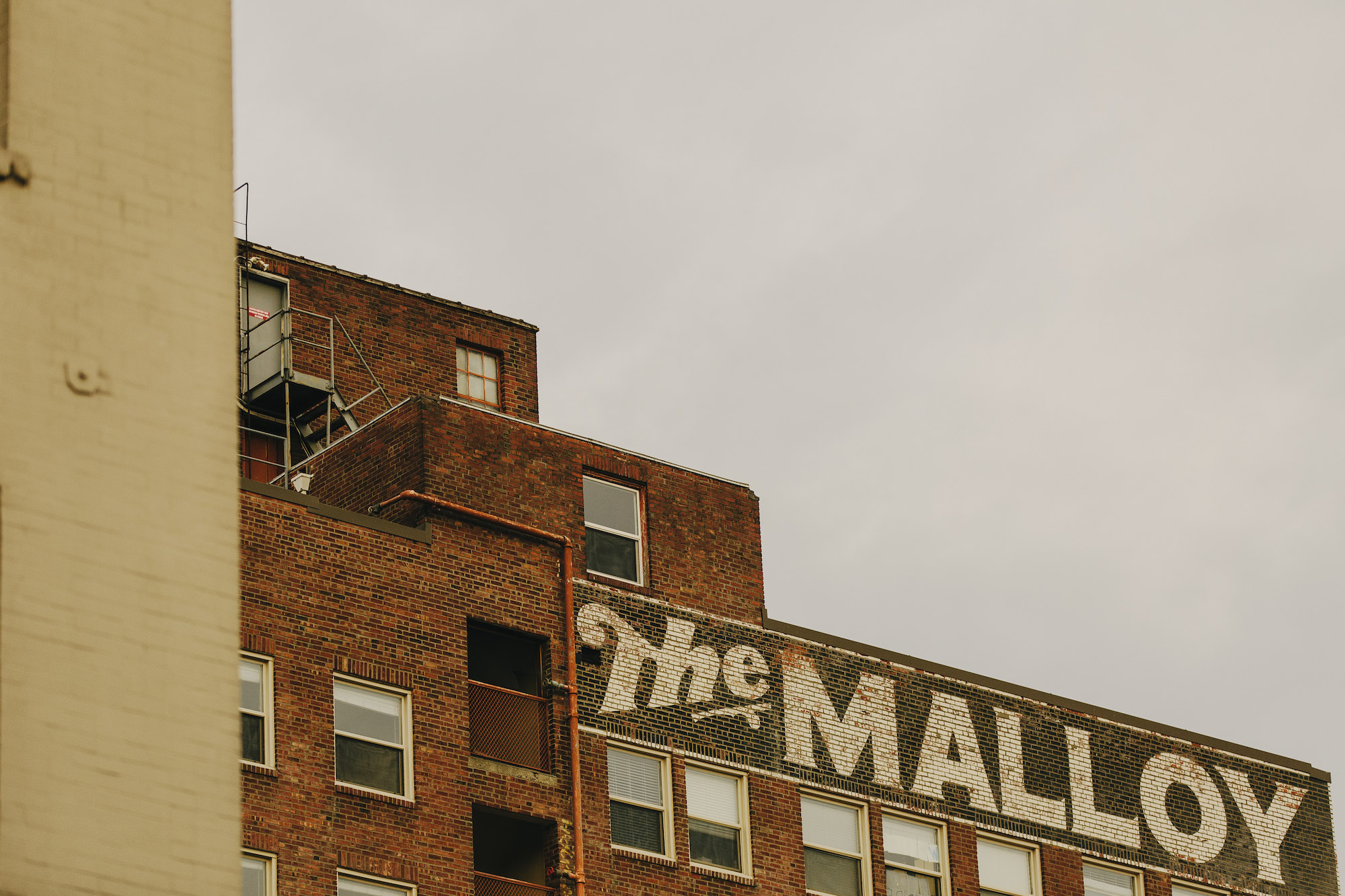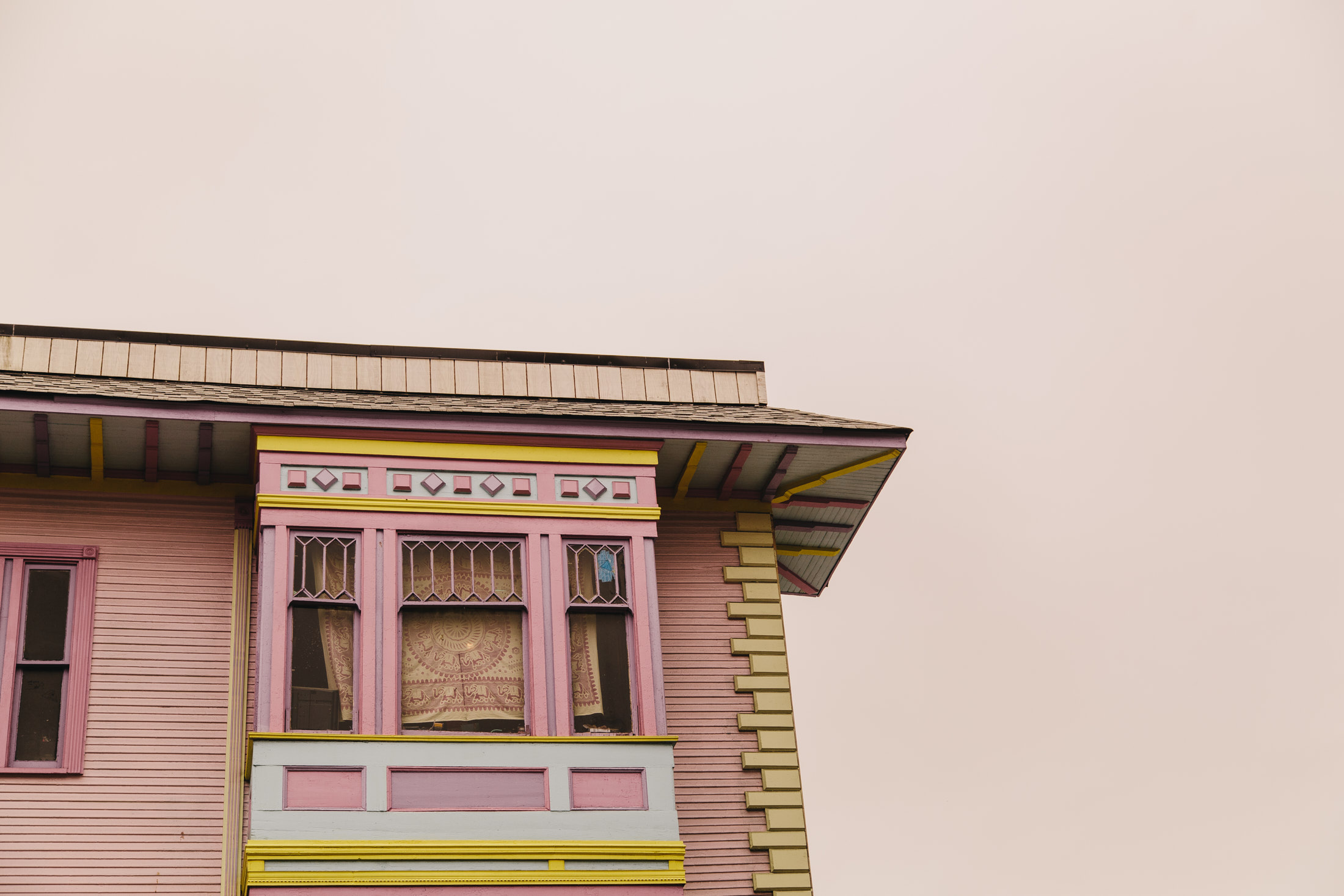 At least one business, Pho Tran, decided to close after 15 years due to rising rents. Dean Hardwick of venerable hardware store Hardwick & Sons, founded in 1932, sold his property on Roosevelt Avenue N.E. to a developer for $17.2 million. He'll continue to operate the store until summer 2020, when construction will begin on a 22-story high-rise. He will then move the business to Post Falls, Idaho, closer to his wife's family.
Lois Ko, '04, was born in the United States to Korean immigrants and grew up in South Korea before returning to the U.S. For 10 years, she ran the Haagen-Dazs franchise on N.E. 43rd Street and the Ave before opening her own ice cream shop, Sweet Alchemy, there in 2016. She understands the fear of other small-business owners whose landlords don't have a connection with the area. Some landlords have even used scare tactics to bully business owners, she says.
But it's not a fear she has. "The first time I got any wind of upzoning, I called my landlord to see what his plans were. He is so supportive of me, and he is so supportive of immigrant business owners and women business owners," she says of her landlord, who has even offered lower rent if needed.
As a member of the U District Partnership board, she is keeping a close eye on what's happening in the neighborhood. She keeps her neighbors informed, some of whom are immigrants who might face language barriers, and are hesitant to advocate for themselves.
"The more I'm in business," Ko says, "the more I'm astounded by how much I need to be involved in politics."
Sally Clark, '90, '04, is the UW's director of Regional & Community Relations. When she was a UW student, she remembers that, for the University, "the end of the world was 15th Avenue N.E."
"There was a change at some point to recognize that our students, staff and faculty are in and out of the U District every day and that UW can be a more intentional force for good in the neighborhood, " Clark says. "You've seen the University go beyond 15th metaphorically in terms of being much more involved with conversations the city has sponsored around zoning and supporting efforts like the U District Partnership. You've also seen the University look at 15th as too much of a physical barrier and change that with new development." Both the Burke Museum, which opened in October, and the Population Health building, which is set to open in 2020, sit right on 15th Avenue N.E. and feature more open designs integrated into the neighborhood.
The light rail station at Husky Stadium has already transformed Rainier Vista as a gateway to the UW. Likewise, N.E. 43rd Street is slated to become a major University entrance and thoroughfare between the U District light rail station and campus. The UW plans to build a roughly 12-story building above the station that will be used for office space.
If fully implemented, the Campus Master Plan will allow the University's square footage to grow a third larger. The additional 6 million square feet will become academic, office and research space needed to accommodate 7,000-plus students and employees. It allows towers up to 240 feet high in some places and two new green spaces on the Montlake Cut and Portage Bay, including a 7½ acre park on west campus.


Half the growth will take place at west campus, which is envisioned as an "innovation district." Legally, the campus can only be used for functions that fulfill the mission of the University, which range from traditional academic facilities, like classrooms and labs, to other uses, like housing and industry partnerships. "We're going to try our hardest to make a really great neighborhood, a place where people want to be and where they are looking for unique, authentic experiences," Clark says.
The City Council and the UW agreed to a provision in the Campus Master Plan for the UW to build 450 units of affordable housing for lower-wage employees. The UW had already announced a partnership to develop up to 150 of those apartments in the U District.
In 2016, 60% of U District residents were below the poverty line. In 2014, with the average rent for U District apartments at $1,241, students called on the City Council and the mayor to form a student housing affordability task force. It's unclear if the increased market-rate housing will help relieve pressure on U District renters. Recently announced developments largely consist of high-end student housing or luxury apartments.
As part of the upzone and the city's Mandatory Housing Affordability legislation, developers must include affordable housing in their buildings or contribute to an affordable housing fund. Most opt to contribute, which means there is no guarantee of affordable housing staying in the U District.