Then our Art Director Ken Shafer came across an article that showed how portrait photographer Jackie Russo was photographing people around the world from her home in Mexico City. She's nearly 3,000 miles away from Seattle, but her approach seemed like a perfect match because it meant that the reader would see the teachers like their students do during quarantine classes.
We reached out to Russo and she gladly accepted the challenge. We are so impressed with how she pulled off this story, and we think you will be, too.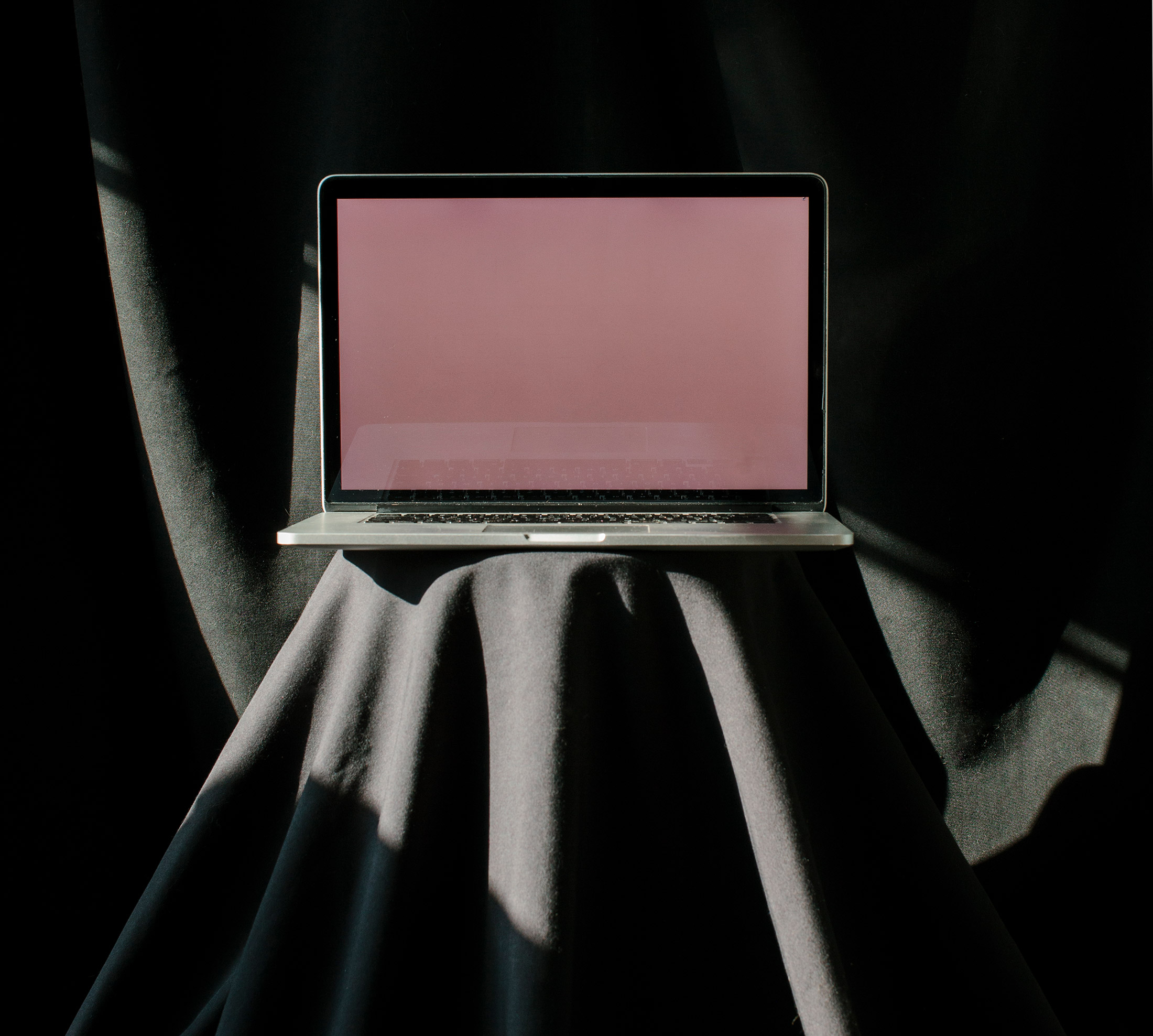 Russo often takes commissioned portraits of artists, filmmakers and other creatives, and she also does commercial photography for companies. She says that, in general, she tries to make sensitive, thoughtful portraits that pull out something about the subject that they identify with. Marrying elements of editorial and fashion photography, her pictures offer quiet, nuanced moments of elegant self-reflection. "The number one complaint I get from people is that they can't use the pictures for their LinkedIn," Russo says, laughing.
Inspired by movie poster photography, she took photography classes in high school and then studied photography at New York University's Tisch School of the Arts. She stuck around New York for three years, working as a graphic designer and doing photography on the side, but left the city in 2015 with the intention of skewing her career back to photography. She worked on a documentary in South Africa, traveled down to South America and eventually landed in Mexico City.
As the daughter of a Mexican immigrant, Russo is currently working on a documentary project about others who have returned to live in Mexico. "We have very thin ties to our Mexican culture because of all the trauma that immigrants face, and because of the pressure to assimilate," she says. "We come back here and we find ourselves in a cultural limbo, asking, 'How much am I allowed to engage in Mexican culture?' Technically, it's part of my heritage, but I'm not even fluent in Spanish, so where do I land on the spectrum of this culture?"
At the end of 2019, Russo started a project called Unseen along with the photographer Ryan Christopher Jones. It explores failure, or at least the perception of it, by highlighting work that photographers made but never got a chance to publish. "We wanted to show work that has never seen the light of day, that is a quote-unquote failure for whatever reason: a lack of funding, an idea that changes, or you couldn't find a place to publish it. Just because it hasn't seen the light of day doesn't mean the photos are bad. There is a ton of great work sitting in people's hard drives."
Russo isn't the only photographer taking webcam portraits. Far from it. Zoom, FaceTime and Skype have become the only way for many photographers to keep working. But there's a particular poetry to Russo's approach: In the stillness of these muted moments, you can almost hear the whir of the laptop fan and feel the sun slip inside the window. At a time when Russo's subjects could surely use a break and a deep breath, her portraits seem to provide that to them, and to us as viewers.
As for the fact that most photographers are stuck in the same boat, with the same tools? It reminds Russo of college. "It's like a cheesy photo school assignment that I had where we had to photograph a single egg for a week, and each day we had to make it look different. It pushes you to be creative, whether you want to or not, and to think in ways that you wouldn't normally think. This moment is a little bit like that: You just have an egg. We're all at home with our screens, so we're all photographing our egg in different ways."
You can see more of Russo's work below, on her website and on her Instagram.