Did they ever. This was no somber panel of pontificating administrators. Susan Harewood, a UW Bothell associate professor, opened the evening by hinting that we would be moved and inspired by what was about to come. Truer words were never spoken. The sold-out crowd of alumni and friends, arts and community leaders, and even some first-time attendees were blown away by what they heard and saw.
The rawness of struggle and survival, authentic grit and tears, and searing performance art were unapologetically displayed, with every pause a mic drop. As Harewood noted: "These creative, talented and inspiring people can fill a room with joy and inspiration." And so they did.
Randy Ford / Creative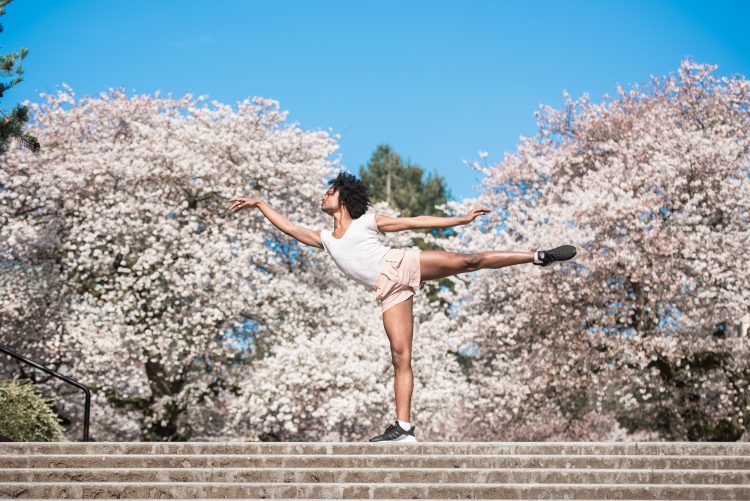 Randy Ford (she/they) studied at the UW. They are a choreographer/dancer with Au Collective and an instructor/teaching artist with YMCA Powerful Schools. Their approach is self-created. "With my art, I carve space that did not have me in mind," they said. "We realize the world we want to live in." A self-described Queer, Bi, Non-binary, Trans-fem artist, Randy takes pride in saying, "I teach youth that they can be whatever they want to be. I have my own art—dive into transition and give permission not to know all the answers."
Jaebadiah S. Gardner,'08 / Cultivator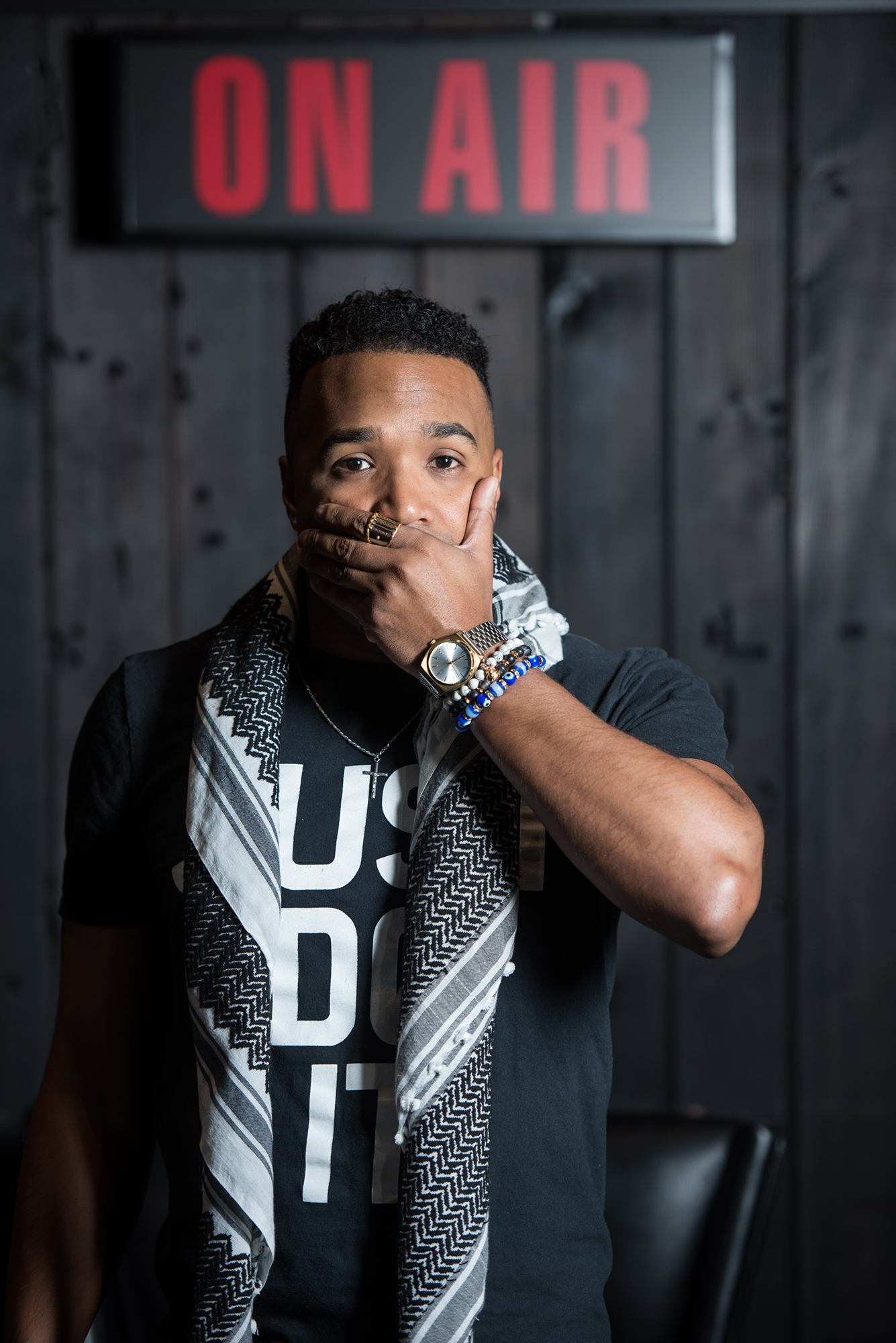 The influences of John Milton, William Blake, Frederick Douglass and Harriett Tubman are with Jaebadiah S. Gardner all the time. He told the audience how his personal history has shaped him. His grandparents lived in Spokane in the 1960. His grandmother was the first entrepreneur with three hair shops open to church-goers, homeless individuals, prostitutes. She also ran for city council and lost. Her shop was burned down and she was stabbed 52 times. "Our story isn't an unfamiliar story," he lamented. But he thinks about her—what she was, who she was, providing for her family, with no excuses. "What am I supposed to be here for?" he asked. "Doing what? The fight gets so heavy, so deep, you don't even know it." But perseverance is essential. "We are going to start today. It is going to be hard. Don't take a shortcut. Take the long way. Master the craft. I'm manifesting my dream, and that is my art."
Priya Frank, '04, '11 / Connector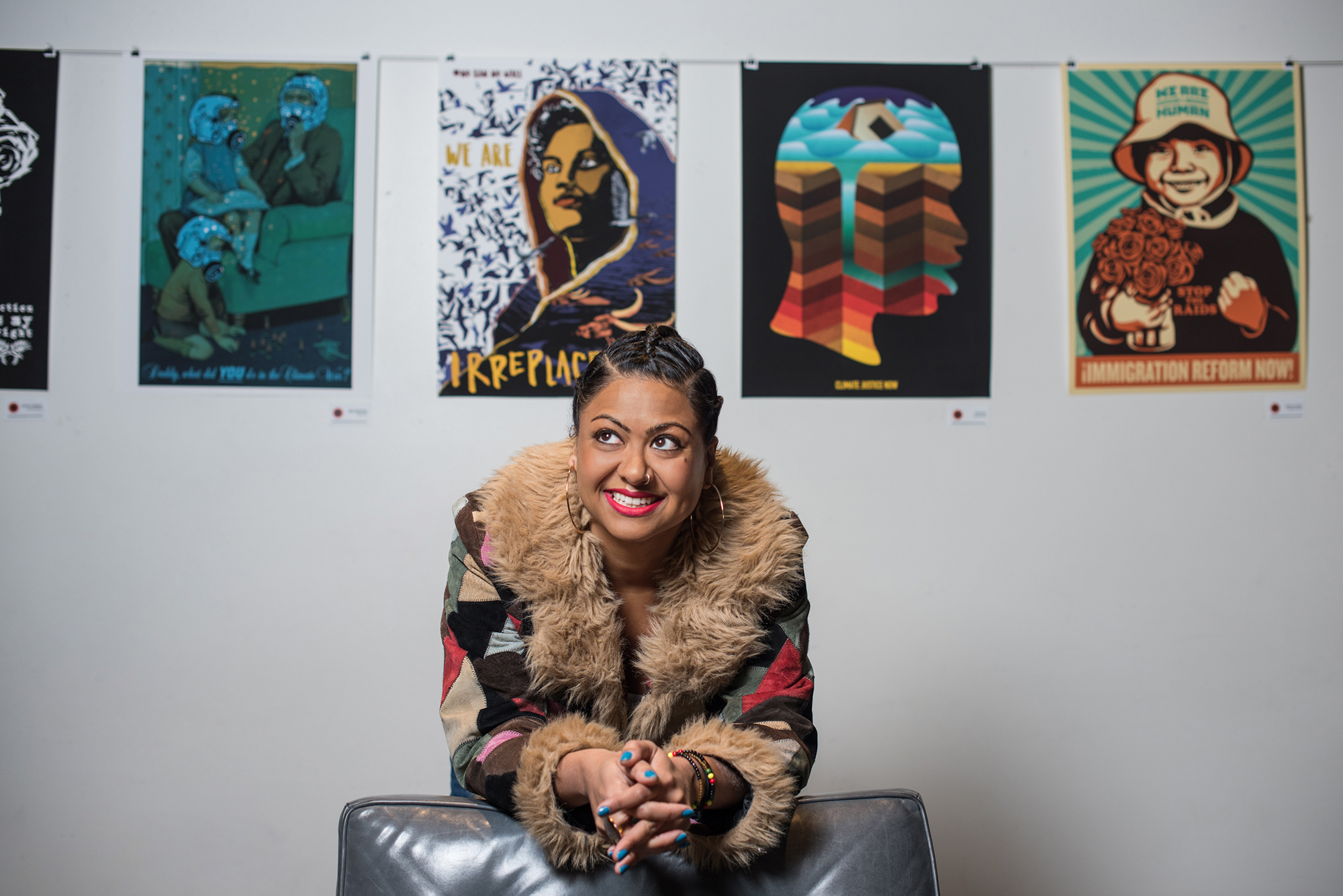 Priya Frank, the associate director for community at Seattle Art Museum. Her focus: partnerships, community building and equity-related initiatives. "I built a career on this community," she told the audience. What guides her? "It's what my presence is in the room—whose shoulders am I on? Who paves the way after me? What is my anchor? It is a privilege to tell my story." She takes that responsibility seriously in her work as the founding chair of the art museum's equity team, and in her art. "We should honor the message, live truth and make changes," she said. "And say yes to personal risk taking."
Martin Sepulveda, '10 / Collaborator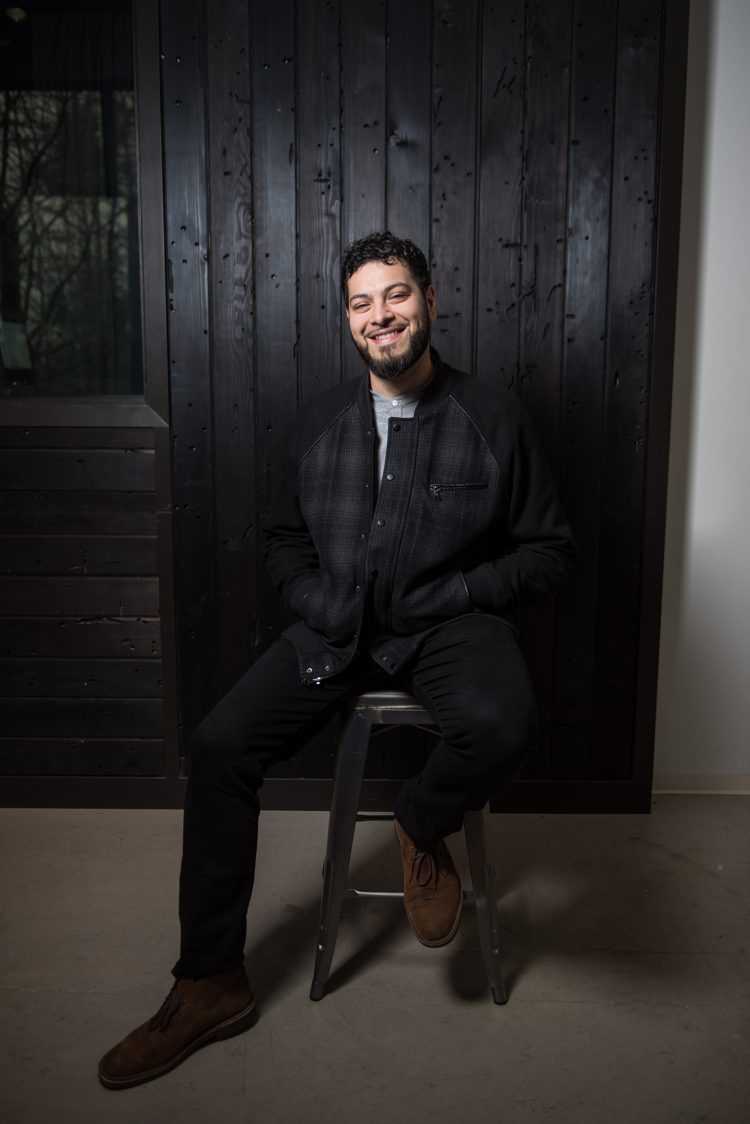 Martin Sepulveda manages special artistic projects for Seattle Theatre Group. The power of art, he said, is when new people come to the table. "Art is a tool that brings people together and dissolves barriers. Art gives you the chance to see what you believe—that you're not crazy. It's a powerful tool to connect us all."

Leading up to the event, the artists were painted by another UW artist: Miha Sarani, '15, who also painted the March 2018 cover of Columns Magazine.